INNO-LiPA® CFTR iage
The INNO-LiPA CFTR iage* is a line probe assay, intended for the simultaneous in vitro detection and identification of 88 human Cystic Fibrosis Transmembrane Conductance Regulator (CFTR) gene mutations and their wild type sequence in human whole blood, dried blood spots or buccal brushes.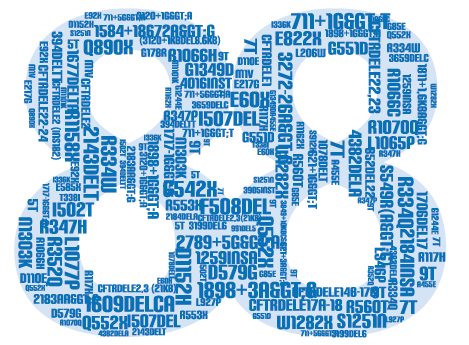 This qualitative genotyping test provides information for carrier testing in adults of reproductive age, can be used as an aid in newborn screening as well as in confirmatory diagnostic testing.
The assay uses amplification reagents intended for the nucleic acid multiplex amplification of 40 regions of the CFTR gene (regions for some mutations are combined) in only one reaction.
The INNO-LiPA CFTR iage approach provides a multiparameter screening test for CFTR gene mutations and discriminates between healthy normal individuals, healthy carriers, and affected patients.
* Not yet available as a CE marked product - contact us for more information.
INNO-LiPA® CFTRiage Strips*
Product number 80577
20 Tests/kit
INNO-LiPA® CFTR Buffer Kit
Product number 80595
20 Tests/kit
INNO-LiPA® CFTR OneAmp Kit
Product number 80596
20 Tests/kit
INNO-LiPA® CFTR19 Strips
Product number 80580
20 Tests/kit
INNO-LiPA® CFTR17 + Tn Strips
Product number 80581
20 Tests/kit
INNO-LiPA® CFTR Del + 6 Strips
Product number 80578
10 Tests/kit
INNO-LiPA® CFTR It Reg Strips
Product number 80579
10 Tests/kit
INNO-LiPA® CFTR Extra Strips
Product number 80582
10 Tests/kit
Contact sales for information and inquiries
Please contact your local Fujirebio representative for the availability of this product in your country.
Documentation

Other documents

Get access to this section and more

Create a free eServices account now and instantly access multiple digital resources: 

Regulatory product documentation
Selected scientific posters
Product leaflets 
How-to videos and more…

Product inquiry