CanChek™
CanChek Tumor Marker Control Serum is intended for use as an assayed quality control serum to monitor the accuracy of laboratory testing for neuron specific enolase (NSE), S100B protein and squamous cell carcinoma antigen (SCCA).
The use of a quality control serum is indicated to verify the performance characteristics of an in vitro diagnostic laboratory test and is an integral part of good laboratory practice. The CanChek controls are available in two levels, in order to provide performance monitoring over the clinical range.
CE marked
CanChek™
Product number 107-20
6 x 0.75 mL
Please contact your local Fujirebio representative for the availability of this product in your country.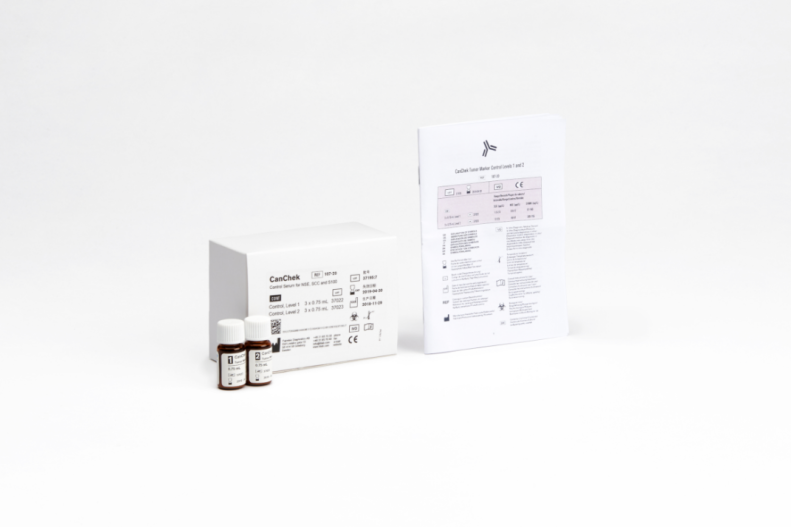 Documentation

Browse regulatory documents for this product

Create a (free!) eServices account and start browsing all regulatory documentation right away.

Get access to this section and more

Create a free eServices account now and instantly access multiple digital resources: 

Regulatory product documentation
Selected scientific posters
Product leaflets 
How-to videos and more…

Product inquiry